Complete Union Management Software
We Transform your union operations with a centralized, configurable, and comprehensive software solution so you can retain, expand and engage your thriving membership.
Upcoming Live Webinar Overview
Get a guided tour of UnionWare and discover all the features and solutions your union needs.
Trusted by over 4.5 million union members since 1994
Get the right optimization and insight capabilities to propel Membership.
We help develop an actionable and strategic plan using insights and valuable information from your membership database. UnionWare helps you foster solid connections with union workers, streamline operations, automate communication, and attract and retain members.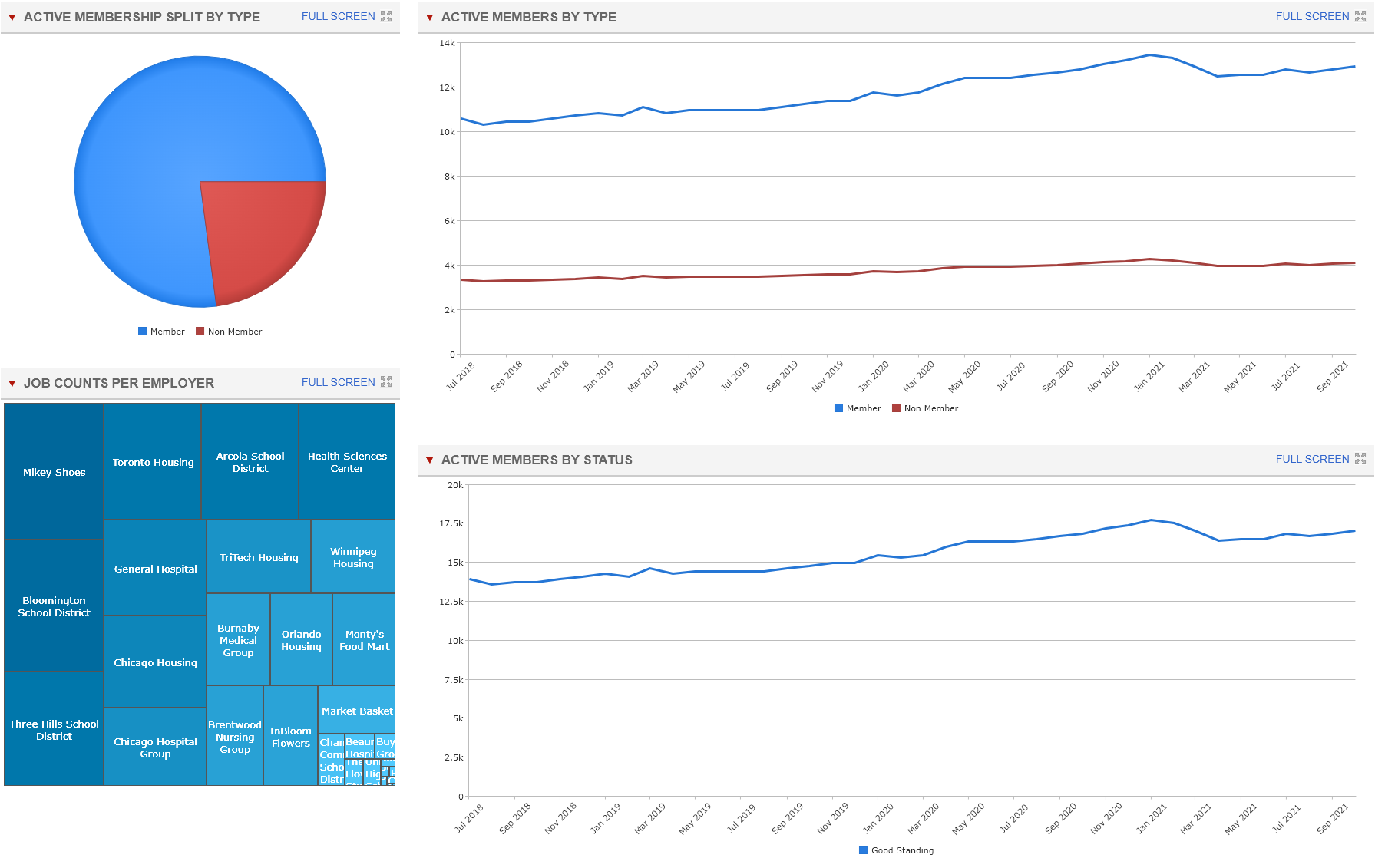 UnionWare positions your operation for success and enables building a strong and cohesive union
Membership Management
Membership information and data is securely stored in a central database allowing efficient access and ease in your engagement strategies and efforts.
Dues Processing
Farewell to slow, cumbersome union dues processing. Whether imported or manually entered, the processing is streamlined and accurate – down to the penny. The Finances module tracks every member transaction, including dues, initiation fees, premiums, and contributions.
Payment Services
UPay makes it easy to accept dues and other payments online. Plus, having a one-stop-shop for everything payment-related means no more hopping between systems. Best of all, UPay is included in UnionWare Core – no additional license cost or monthly UnionCare.
We are with you every step of the way
Your success is our success. We care about your union's individual goals and work to collaborate to understand your current strengths, challenges, and opportunities in order to develop a well-tailored solution specific to your union's needs.
We empower union members and staff with trust and confidence
UnionWare aims to set your union operations up for growth by providing your members with secure and convenient services and staff with an all-in-one system to improve efficiencies.
Customizable & Complete
Experience a single configurable and easy-to-use-software solution that enables your union operations to run more efficiently so you can deliver exceptional service to members.
Safe & Secure
Provide your members a convenient, safe and secure payment processing system for dues, events and membership payments.
Support for Scalability
UnionWare is highly adaptable to the growth of your organization and membership needs. Your solution can be enhanced or new features can be added on to meet evolving demands.
Unions like yours are unlike any other form of organization.
You need union specialists who understand your unique operation, culture, challenges, and needs. When you choose UnionWare, you leverage the knowledge, experience, and processes we've developed over two decades working exclusively with unions. Only with this experience and understanding that the full potential of your membership can be realized and transformed into actionable insights.
Our team is experts in analyzing and understanding all types of union processes, data, and systems to optimize, clean, and migrate it all into UnionWare. From Discovery to Go Live – we learn about how you work and look for opportunities for your data to finally work for you.
Get the clarity you need with UnionWare
Let's chat.
View a demo.
We deliver for you.