Comprehensive Union Management Software Solutions
We Help Streamline Operations, Enhance Membership Engagement, and Drive Growth with UnionWare Software
Trusted by Over 4.5 Million Union Members
for Powerful, User-Friendly Tools
Unions Require The Right Experience Across the Union Landscape
As a dedicated union leader, you know that protecting your members' rights and benefits is your top priority. UnionWare understands the intricacies and challenges you face in the complex world of unions. That's why, for over 25 years, we've been exclusively partnering with unions like yours. Leverage our extensive experience and industry-leading expertise to navigate the union landscape confidently. United, we are stronger.
Get the right optimization and insight capabilities to propel Membership.
We collaborate with you to create a tailored, strategic plan by harnessing valuable insights from your membership database, enabling you to:
Build strong relationships with union workers
Streamline operations for greater efficiency
Automate communication processes
Attract new members and retain existing ones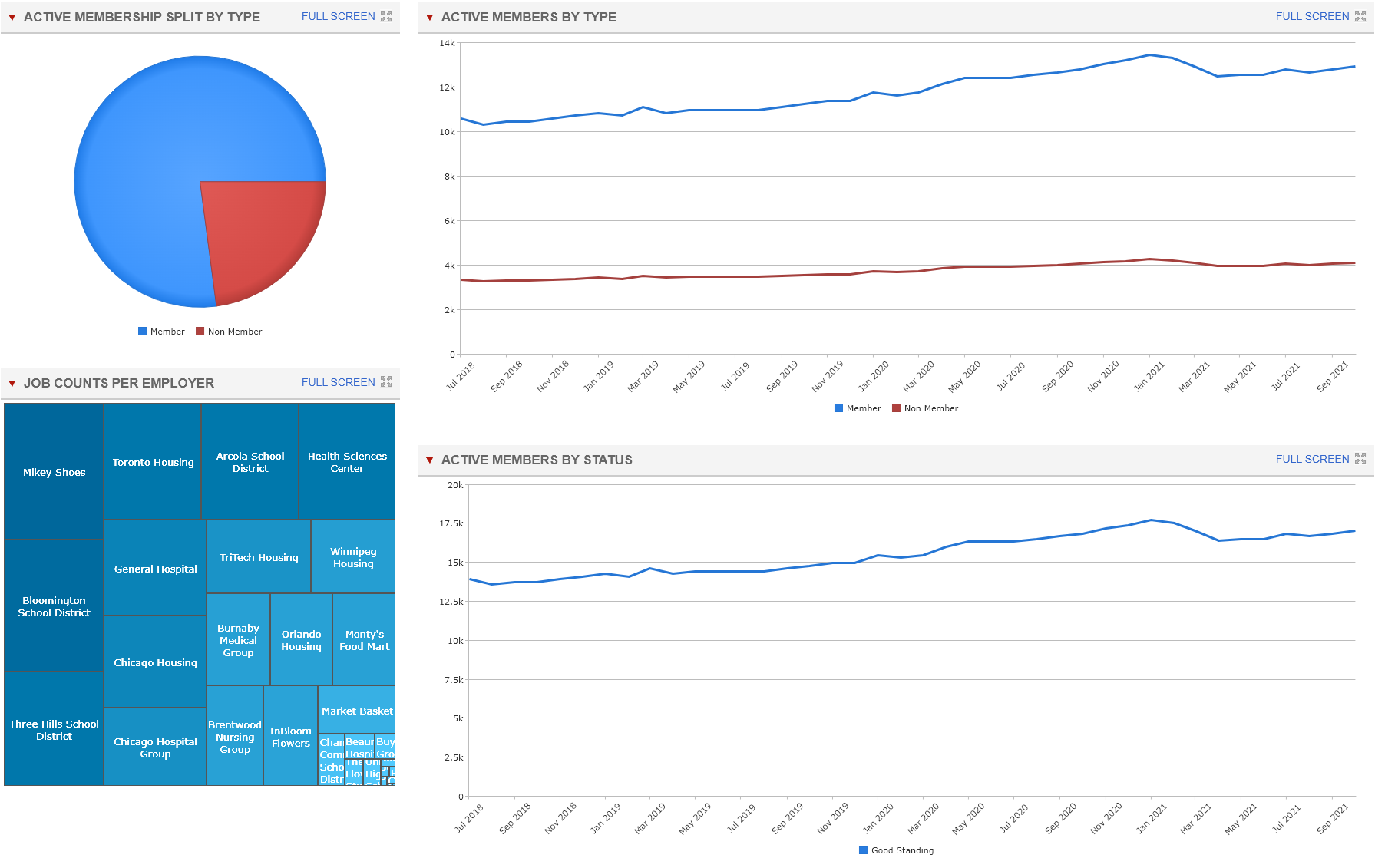 UnionWare empowers your organization to achieve success, fostering a united and resilient union community
Effortless
Membership Management
UnionWare securely stores all membership information and data in a centralized database, making it easy to access and manage. This streamlined system enables you to engage with your members and execute your strategies effectively.
Dues Processing Made Easy
Say goodbye to time-consuming and complicated union dues processing. With UnionWare, enjoy a seamless and precise experience, whether importing or manually entering data. Our Finances module keeps track of every member transaction, including dues, initiation fees, premiums, and contributions, ensuring accuracy and organization.
Seamless Payment Services
With UPay, you effortlessly accept dues and other payments online through a unified platform. Say goodbye to juggling multiple systems, as UPay is integrated into UnionWare Core – offering you the convenience you need without additional licensing fees or monthly UnionCare costs.
Your Partner in Union Success
We believe in your union's unique mission, and our commitment is to support you every step of the way. We collaborate closely with you to understand your strengths, challenges, and opportunities, enabling us to create a customized solution tailored to your union's specific needs.
Empowering union members and staff to build a stronger organization
UnionWare is dedicated to fostering growth in your union by offering secure, convenient services for your members and an all-in-one system for your staff to enhance operational efficiencies.
Customizable & Complete
Experience a single configurable and easy-to-use-software solution that enables your union operations to run more efficiently so you can deliver exceptional service to members.
Safe & Secure
Provide your members a convenient, safe and secure payment processing system for dues, events and membership payments.
Support for Scalability
UnionWare is highly adaptable to the growth of your organization and membership needs. Your solution can be enhanced or new features can be added on to meet evolving demands.
Unions like yours are unlike any other form of organization.
You need union specialists who understand your unique operation, culture, challenges, and needs. When you choose UnionWare, you leverage the knowledge, experience, and processes we've developed over two decades working exclusively with unions. Only with this experience and understanding can your membership's full potential be realized and transformed into actionable insights.
Our team is experts in analyzing and understanding all types of union processes, data, and systems to optimize, clean, and migrate it all into UnionWare. From Discovery to Go Live – we learn about how you work and look for opportunities for your data to finally work for you.