Everything in One Powerful System
Imagine having all your union data stored in one place—updated in real-time and available across your entire organization. A database just for unions that's fast, efficient, and integrated, built by a team of union specialists that genuinely know what you need and how you work. That's the power of UnionWare.
Membership Management
Your members are the heart of your operations – and the focus of attention for UnionWare. All aspects of your member relationships are securely stored in a central database, so you can ramp up your engagement strategies and focus your efforts.
Dues Processing
Farewell to slow, cumbersome dues processing. Processing is streamlined and accurate, whether imported or manually entered – down to the penny. The Finances module tracks every member transaction, including dues, initiation fees, premiums, and contributions.
Payment Services
UPay makes it easy to accept dues and other payments online. Plus, having a one-stop-shop for everything payment-related means no more hopping between systems. Best of all, UPay is included in UnionWare Core – no additional license cost or monthly UnionCare.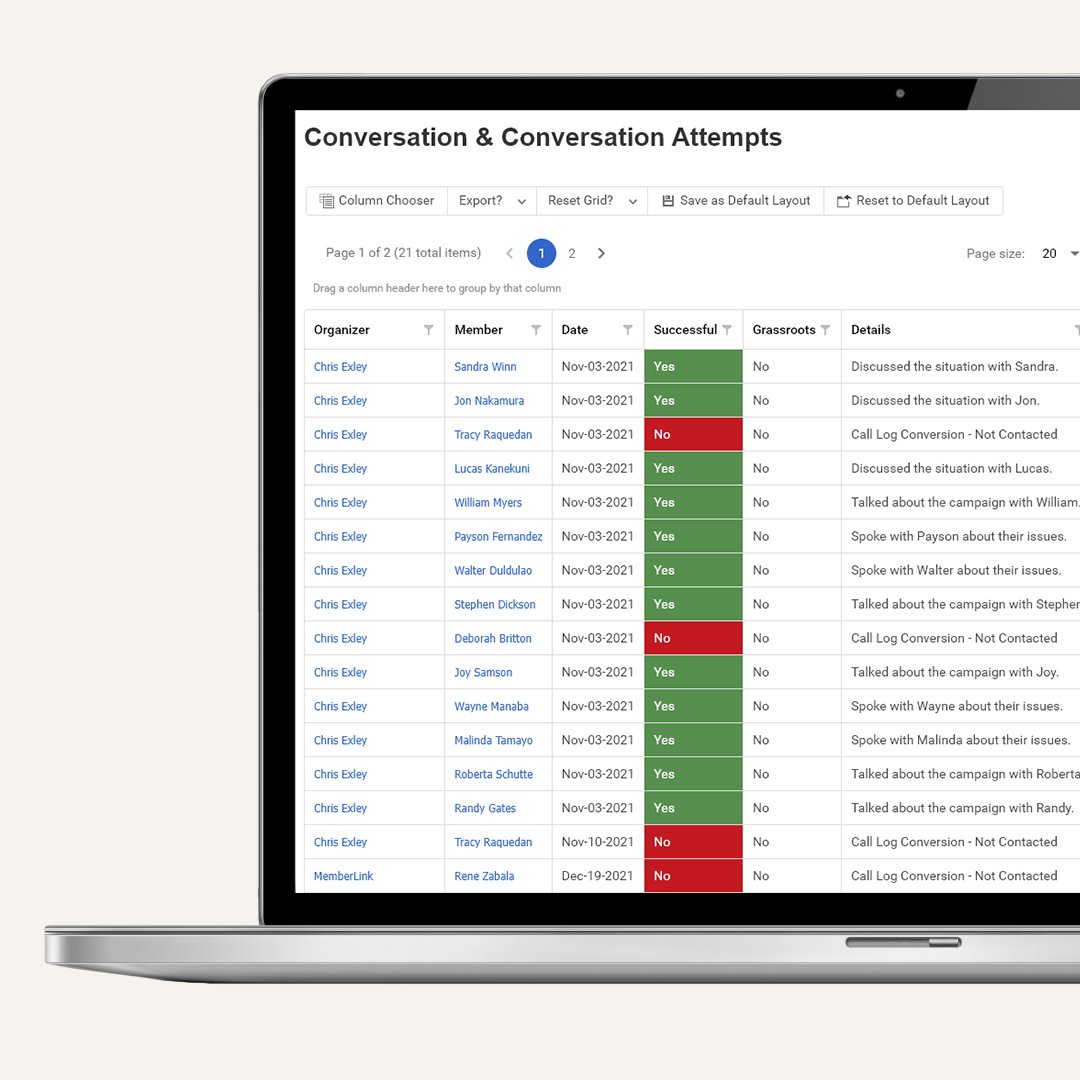 Gain a 360-degree view of members
Experience complete visibility into member-related details, contact information, and work history
Communicate with unlimited, full-featured notes and built-in reminders to members, employers, worksites, and more
Segment member email lists to create targeted and more effective email campaigns
Track each and every penny
Process employer remittances with batch and track payments through to deposits
Import multiple file types for electronic dues batches and configure specific rules for each remittance
Maintain current data by reviewing batch exceptions to resolve differences or create and update member records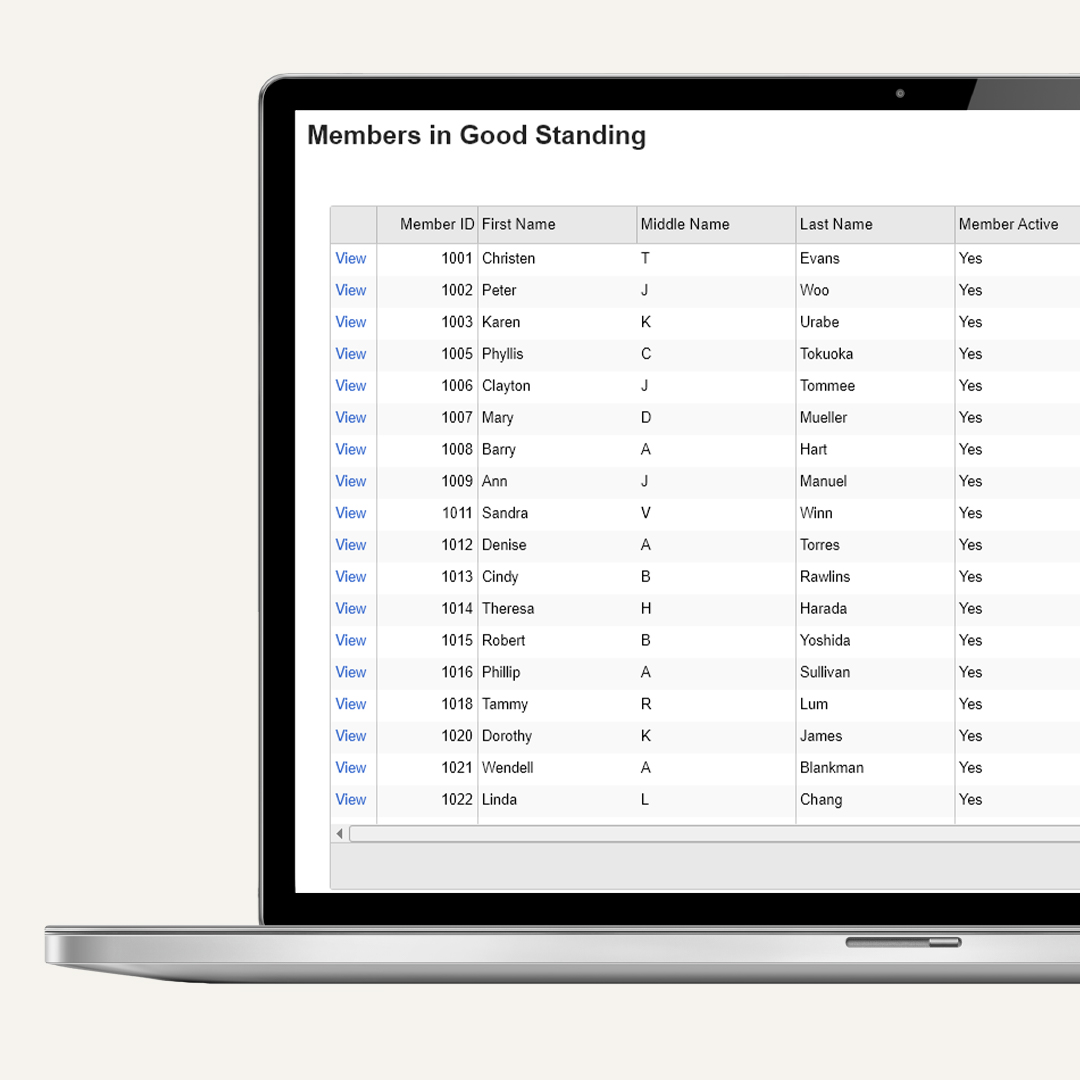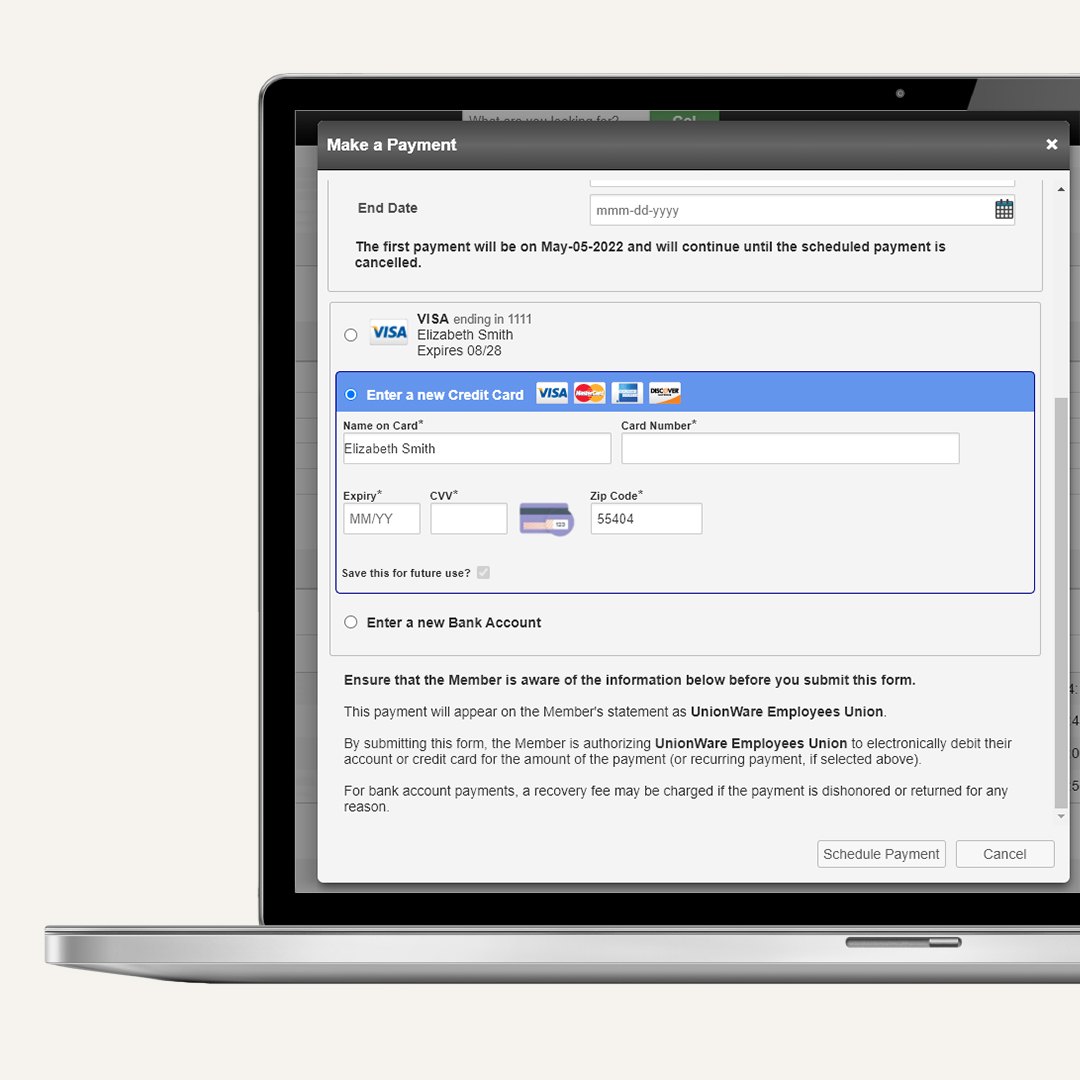 Offer ease of payment to members
Accept multiple forms of dues payments and guarantee secure and safe storage of member account information
Provide self-help portal for payments through MemberLink, offering recurring payments and quick access to balances and transaction history
Empower field staff to enter, manage and schedule payments through ULink, as well as help members resolve payment issues or questions
Trusted by more than 158 Unions across three Countries
UnionWare works solely with labor unions and has been doing so since 1994.
We're proud to improve the operations of union organizations across the country
"UnionWare has simply streamlined our processes for us. As we're in the system 8-10 hours a day that's extremely important. With that kind of workload, support is also key and UnionWare has been very responsive to the needs of our organization."
- Barbara Crane, Director of Administrative Services | IATSE 100
Discover The Benefits of Uniting with UnionWare
Explore UnionWare and experience software solutions built exclusively with labor unions in mind.